FAQ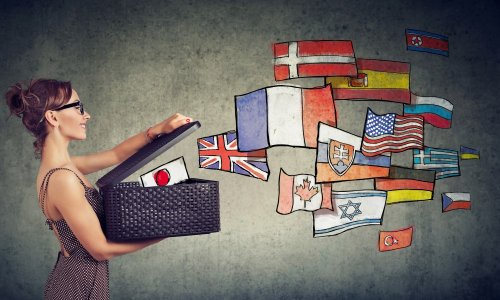 LANGUAGES, DEADLINES, PRICES AND UNITS CHARGED
What languages do you translate?
We have experience in translating over 50 language combinations. We do not focus only on language combinations with the Czech or Slovak languages, but also translate other combinations (e.g. English to Russian, German to Polish, etc.).
Do you translate between two foreign languages?
Yes. We do not limit ourselves to language combinations with the Czech language, but can also arrange a translation between two foreign languages. We regularly process translations from English into Central and East European languages (CEE). Upon request, we can arrange less frequent language combinations, including Asian, Scandinavian, Arabic, Indian or South-American languages.
What are the deadlines?
The deadline depends on the length of the text, the specialisation and the difficulty. For a document that consists of 10 standard pages (approx. 2,500 words), the deadline is usually 2-3 working days after the order is placed. However, if you need the translation faster, we can do it within 24 hours or sooner.
According to a customer's requirements, the amount of text and other specifics, we offer three kinds of deadline:
Standard deadline
Reduced deadline
Express deadline
What are your capacities?
Our project management system, extensive network of suppliers and long-term experience enables us to work with many projects at any one time, even if they need to be completed quickly (express translation).
How much does a translation cost?
You can find an indicative price list on the "Price list" page. For an exact calculation, please contact us or ask us for a non-binding price offer.
The customer is informed about the prices per unit and for the whole project in advance in a price offer or in a contract of work. The price is guaranteed.
We offer the following discounts to our customers:
quantity discount
special discount
We pay VAT. The prices quoted are always excl. 21% VAT.
Does the price include work with graphics?
The basic graphic processing of a text after its translation according to the original is included in the price for the translation services. Upon request, we can also adjust a document's graphics, including print preparation and/or printing.
For what units do I pay?
A standard page – 1,800 characters (including spaces)
A physical page – one page of a document intended for translation or other processes, irrespective of its size and the amount of text
Unit of sworn translations – page of an official document or a standard page (if the length is over 1,800 characters)
Word – a character or characters separated with a space
Character – a letter, number, punctuation, etc.
Hour – 60 minutes, every started hour
Half-day (1/2 of a day) – more than one hour, max. of 4 hours
Day – more than 4 hours, max. of 8 hours
What is a standard page?
A standard page is a standardised page of text consisting of a certain number of characters (including spaces) and lines. In the Czech Republic, this is represented by a text with 1,800 keystrokes (characters and spaces), which is equivalent to thirty lines with sixty characters or 250 words.
The number of characters can be determined, for example, in MS Word -> Review -> Word count -> Character (including spaces).
What benefits come from invoicing according to the source text?
The main benefit is that you can work out the price by yourself by analysing the length of your source text. The price stated in the price offer is the same as the one that later appears on the invoice.
OTHER LANGUAGE SERVICES, TECHNOLOGIES
What other linguistic services do you provide?
We provide linguistic, pre-print and specialised proofreading, graphic processing, multimedia processing, dubbing, and post-editing after machine translation.
Our specialised team of IT experts is ready to help you with more difficult and technically demanding projects.
What is localization?
Localization not only involves the translation of a text, but also its adaptation to local customer and market needs. It is a complex process during which a product or a service from one region is adjusted according to the language, culture, market and customers of another. It includes, for example, adaptations for time zones, currencies, holidays, gender roles or references to geographic names.
The aim is to generate a localized text that feels like it was originally written in the target language by someone actually living in the target culture. It is for this reason that localization is done in the country for which the localized product or service is intended for. We not only focus on the adaptation of the text to the target culture and market, but also pay close attention to the factual correctness, accuracy and comprehensibility of the translated text.
We localize computer software, mobile apps, user documentation, websites, e-shops, multimedia and games. We cooperate with specialists from various fields – IT, automotive, electro-technology, medical technology, and engineering. During the localization process, we use CAT tools and are able to process data in all common formats.
What is translation with the support of CAT?
CAT is an abbreviation for Computer-Aided Translation. It is a database software tool for professional translators (no to be mistaken with machine translators, such as Google Translate). The most used CAT tools are Trados, SDLX, Memsource, memoQ, Across, etc.
When is it appropriate to use CAT tools?
It is appropriate to use them for translations that consist of sentences, wording or phrases that are regularly repeated (even in smaller amounts). This usually applies to technical documents, contracts, websites, etc.
When translating extensive texts, or in the case of express translations, CAT tools enable a team of translators, proofreaders and editors to work together whilst ensuring the consistency of the final text.
When translating texts that repeatedly contain keywords or preferred terminology, a terminology database (Term Base) can be created and used. This applies to any field or specialisation. In this way, CAT tools ensure the long-term consistency of final translations.
The benefits of CAT tools:
Considerable decrease in the costs of translation. In the case of full, or even partial repetition, you may pay up to 70% less.
Saves money on processing in graphic formats (e.g. InDesign, Page Maker). There is no need to export and reimport the text to HTML or DTP typesetting.
Consistent terminology and style. This consistency is guaranteed even for long-term and extensive projects that are translated by more than one translator.
Shorter turnaround times. CAT tools allow more linguists to work on one project and in the case of repetitions, shorten the time in which a translation can be completed.
The CAT tools can even be used for finished translations. In this way, you can benefit from its assets in retrospect.
What type of quality control do you provide?
Proofreading is carried out by a native speaker. We always pay close attention to the use of correct terminology in the final text and upon request, can implement customer specific terminology. Each and every translation is checked in accordance with the requirements of European regulation EN 15 038 – Translation services
The translation process includes:
continuous checks during the processing of a project
checks by our in-house team of editors
quality control prior to final submission in order to determine whether all the requirements have been fulfilled and the translation is ready to be sent to the customer
What type of interpreting do you provide?
We provide consecutive, simultaneous, sworn or telephone interpreting. Upon request, we can provide you with complete interpreting equipment. When choosing a suitable interpreter, we focus on their specialisation, professionality, experience, references and their thorough preparation.
We interpret at business meetings, lectures, trade fairs and conferences, and also have experience with interpreting at the highest national level (high-level consecutive interpreting).
What technologies do you use for translating?
We process data in any format our customer wishes (e.g. MS Office, Adobe Acrobat, Adobe PageMaker, Adobe FrameMaker, Adobe Illustrator, InDesign, AutoCAD, CorelDRAW, etc.). We have a wide variety of specialised software at our disposal – CAT tools (e.g. Trados, SDLX, Memsource, memoQ, etc.). We cooperate with a professional graphic design studio and are therefore able to process any graphic format and provide printing and shipping of the translation to the customer.
ORDER PLACEMENT, CANCELLATION AND DELIVERY
Can you tell me the price for translating a website I provide you a link for?
Yes. We are happy to calculate the price for you and send you a non-binding offer. However, the calculation will be based on visible text only. If there is any invisible text (e.g. metadata for search engines, SEO information or form data), it is better to send us the source files (.html, .php, .csv, etc.).
How can I place an order for a translation?
You can place an order for a translation via e-mail, telephone or online using the form on the page "Enquiry". It goes without saying that you can also visit us in person. Our offices are located in the centre of Brno. You can find our address on the page "Contacts".
What do I do if I want to cancel my order?
You can cancel your order free of charge within 2 hours of placing your order. In all other cases, our cancellation policy under our general terms and conditions applies.
How do I receive my finished translation?
When placing an order for a translation, you can choose the method of delivery. We usually recommend sending the finished translation by e-mail, but we can also send it by post (regular or courier) or you can pick it up in person. Our offices are located in the centre of Brno. You can find the address on the "Contacts" page.
How do I pay for the translation or interpreting?
You pay for the finished translation or interpreting on the basis of an invoice issued by us and by means of a bank transfer into our bank account for the stated amount. For regular long-term customers it is possible to send collective invoices for a whole calendar month. The standard payment period is 14 days. Upon agreement, a longer payment period of 30 days and more is also possible.
QUALITY ASSURANCE AND CONFIDENTIALITY
How do you guarantee the quality of the specialisations you offer?
We cooperate exclusively with professional linguists that specialise in specific fields and terminologies. The quality of their work and knowledge of their specialisation are checked at the beginning of their cooperation with us, and also throughout. Each and every translation goes through a quality assurance check by our in-house editors. In this way, we have an overview of the quality of our linguists and simultaneously improve and maintain the quality of our linguistic services over the long-term.
For bigger projects with an express deadline, we put together a team or teams of linguists, graphic designers and other specialists. Such teams are ready to work according to the customer's requirements, 24 hours a day, 7 days a week.
Do you provide any guarantees?
Yes. We provide a quality guarantee for translations with regards to the correct use of specialised terminology, grammatical accuracy and stylistics in accordance with the text's purpose. With regards to express translations, we guarantee on time delivery.
What makes you different from other translation agencies?
Besides the high quality of our services, we also focus on a flexible approach towards our customers and friendly communication. We think of our customers as partners and prefer long-term relationships based on mutual trust and satisfaction.
We are confident in our work. We are professionals in the field of linguistic services, but are also continuously learning new things.
We treat both our employees and customers fairly. You can believe us. We do not hide anything and do not shy away from our responsibilities.
We know and understand that translations need to generate benefits and achieve goals.
How can I be certain my documents will remain confidential?
All materials and information provided to us are regarded as confidential. All our employees and suppliers are bound by confidentiality in their contracts. We are happy to include a confidentiality clause in a mutual contract.
Free sample translation!
Judge the quality of our translations for yourself by ordering a test translation for free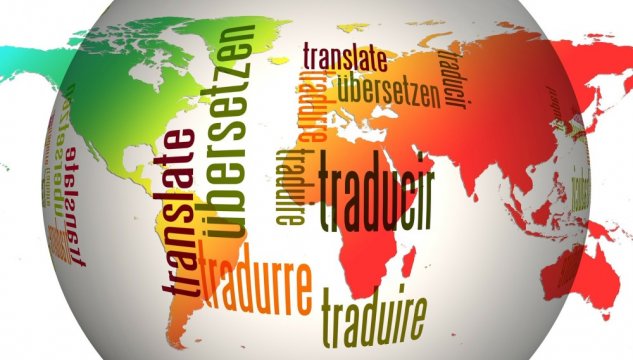 Email us
Contact us, send us your text, and we will give you a non-binding price offer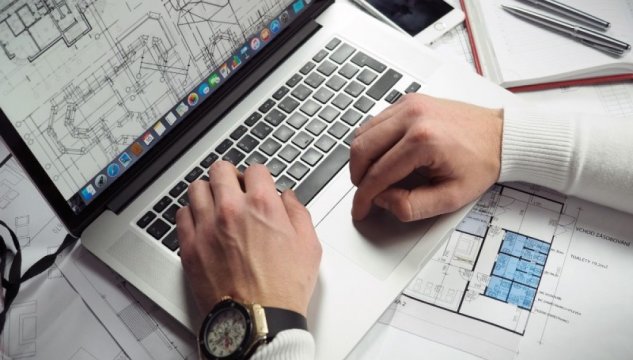 Call us
For quick information about our translation and interpreting services, don't hesitate to call us