Helping a Czech online store expand into Romania
One of our clients is a successful distributor and seller of nail cosmetics. They not only sell their own brand of products, but are also an exclusive importer of a wide variety of international brands. Their corporate philosophy is to offer their customers an extensive assortment of products for nail modelling, depilation, manicures and pedicures. Their aim is to sell the best quality products for reasonable prices.

When they achieved stable sales in the Czech Republic, they decided to expand their business into Romania with the help of NK Langa.
Why Romania?
The client didn't choose Romania randomly – it is a rapidly developing country with a population of 20 million, an underdeveloped e-commerce (only 6,000 online stores) sector, increasing online sales (as a proportion of the total market) and above average access to the internet. This makes Romania an ideal place for an online seller to expand their business.
The sooner online retailers decide to expand to Romania, the easier it will be to build up their position here and the larger market they acquire for their brand.
If you have Romania in your viewfinder and are considering expanding into this interesting Balkan country, rely on our native speakers who live in the country and know the local environment and customs. You will see that everything will go much easier and faster.
The process
Preparation of translation and localization of online store for Romania
Firstly, we needed to decide the desirable tone of voice for communications. Together with the client, we created a so-called style guide, which contains the rules for corporate communications, and terminological glossary with desired keywords. The style guide and glossary were then used throughout each step of the translation process, so the texts were stylistically and terminologically consistent.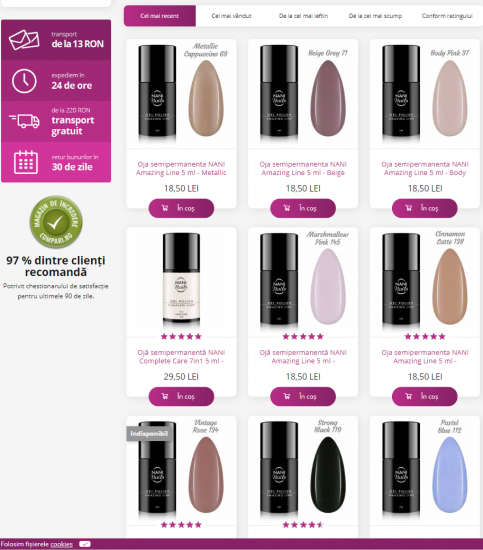 Translation process:
Preparation of texts for translation (export from website editing system).
Research of referential/competitor websites, online stores and other sources (understanding terminology, keywords, selling propositions, etc.).
Keywords analysis, synonym identification, verification of their relevance through Google AdWords, putting together a glossary, keyword localization into Romanian.
Translation by a translator specialized in marketing translation. For such translations we use the Memsource CAT tool and take repetitions of text, something that is commonplace for online store texts, into account. As a result, the final price was CZK 121 per standard page (excl. VAT) instead of CZK 370/SP. Part of the process involves the careful implementation of the keywords. These are included in such a way that the text reads like an original text and also performs well during organic searches.
Metadata translation (alternative descriptions, page titles, etc.).
Linguistic proofreading by a native speaker of Romanian. This ensures that the texts feel authentic and are easy to read for native speakers of Romanian.
Localization of translated texts (adaptation of the texts according to the cultural environment of Romania).
Visual check after importing the texts into the web interface (wrapping of the text, CTA buttons, menu items, etc.). The visual check may lead to a report with (suggested) changes that need to be implemented.
Post-launch care
After localization of the website, the company needed help with legal matters. The client did not want to register as a company in Romania, but still had to fulfil a number of legal requirements. These included setting rules for the processing of customers´ personal data, a form for returning goods, impressum, etc. The provision of legal support also included opening a bank account with a Romanian bank and making certified translations of all documents required by the bank. Our native Romanian speaker proved to be an invaluable source of help in all these matters. They live in Romania and know the specifics of the Romanian authorities very well. Thanks to this knowledge, they were able to deal with the authorities, banks and other institutions more effectively than the client could have ever done on their own.
In addition to legal support, we also provided the following services tied to running an online store in Romania:
Written customer support (questions attached to orders, Facebook comments, e-mails from potential customers).
Telephone customer support provided by native speakers of Romanian (questions from potential and current customers about products, delivery options, returning goods, etc.). Our Romanian-speaking linguists studied FAQs and after appropriate training, were subsequently able to answer questions from Romanians autonomously.
PCC campaigns and social media posts – the continuous translation of texts intended to increase brand awareness, support sales promotions, disperse information about new products, etc. All texts are translated by the same linguists who translated the website and online store. This ensures that all texts feel authentic, are comprehensible, are terminologically and stylistically consistent, as well as fun to read.
Also planning to expand abroad and need to translate your website or online store?
Send a non-binding inquiry
Fill in the enquiry form and we will send you an offer within a short space of time
Email us
Contact us, send us your text, and we will give you a non-binding price offer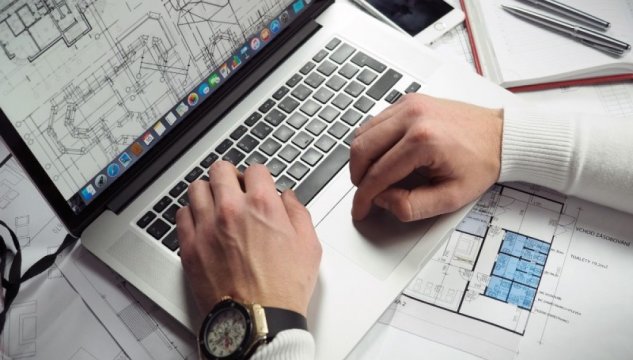 Call us
For quick information about our translation and interpreting services, don't hesitate to call us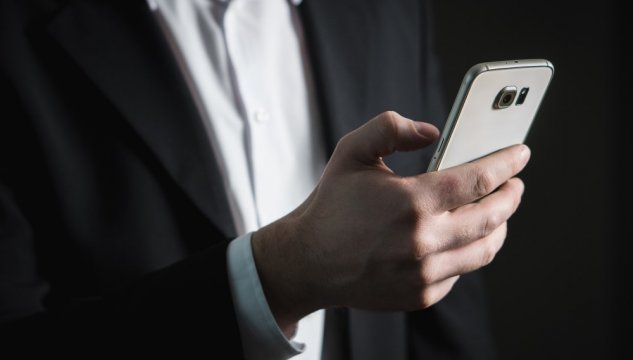 Read also our other case studies