Native speaker editing and proofreading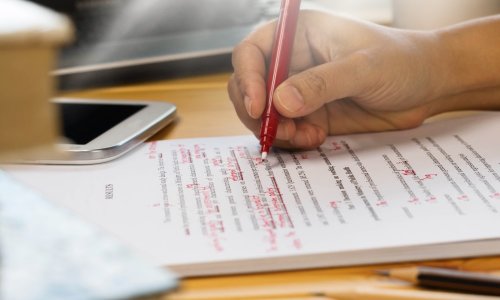 Promote yourself professionally with translations edited and proofread by a native speaker who focuses on grammatical and stylistic accuracy.
Do you already have translated text which you would like checked for grammatical and stylistic accuracy? Editing by one of our native speakers will make sure the text is authentic, flows naturally, and is easy to read. In this way, the reader won't recognise whether the text is a translation or was actually written in the target language. Such texts can be used for advertising abroad, on the internet and social media, and other places.
We recommend editing if you want to promote yourself on a professional level. We usually offer editing for translations of websites, leaflets, catalogues, social media posts, instructions, etc.
WHY CHOOSE NK LANGA FOR EDITING?
Editing guarantees that a translated text sounds natural and comprehensible. It also takes into consideration geographic specifications, including among other things, the conversion of imperial measurements into metric measurements, miles into kilometres, and gallons into litres. This also includes the modification of internet links. For example, when translating into Polish, we replace the Czech discount website Slevomat.cz for the Polish Grupeo.pl.
This attention to detail considerably contributes to the readability and authenticity of the submitted translation. Where it concerns marketing texts, such details can directly influence the text's fulfilment of its business and communication goals.
STEPS OF THE EDITING PROCESS:
grammar and stylistic checks
spelling check
completeness of translation check
accuracy of numbers check
formatting check
compliance check with regards to the local standards of the target culture
Besides language editing, we also provide preflighting, specialist editing, independent editing, grammar and stylistics proofreading or change editing.
Types of editing and proofreading
PREFLIGHTING
If you want to print or publish a submitted text, then preflighting is appropriate. Preflighting involves a thorough pre-print check of a submitted text after it has been graphically processed. The corrector checks the typographic rules of the given language, the completeness and formatting of the text, word division, the correct placement of captions in pictures, etc.
SPECIALIST EDITING
Specialist editing is recommended for specialised texts that need to be absolute equivalent of the original document in terms of meaning, content and terminology. Such texts usually concern user documentation, guides and manuals, package leaflets and other specialised texts intended for publication.
CHANGE EDITING
Change editing is primarily ordered by clients that need to make adjustments to an already finished translation. This usually concerns manuals, leaflets, directives, guides, websites, contracts or other documents that a company actively updates or adjusts the contents of. A check of the remaining text focused on comparing the original to the translation can also form a part of this type of editing.
INDEPENDENT EDITING
Independent (comparative) editing is especially performed when it is necessary to evaluate whether a translated text accurately corresponds to the original – factually, in meaning and with regards to the use of terminology. If you already have a finished translation and you want to verify its quality, we can write an evaluation report and point out any eventual flaws.
Send a non-binding inquiry
Fill in the enquiry form and we will send you an offer within a short space of time
Email us
Contact us, send us your text, and we will give you a non-binding price offer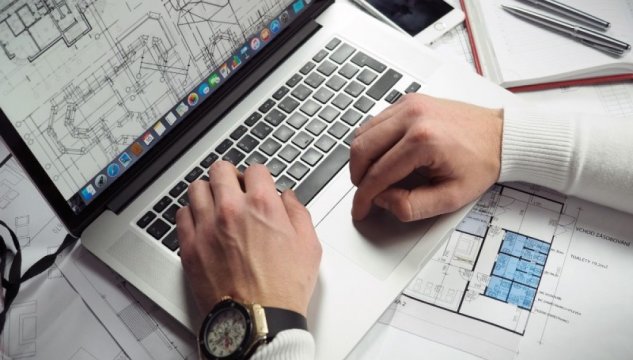 Call us
For quick information about our translation and interpreting services, don't hesitate to call us