Native speaker editing and proofreading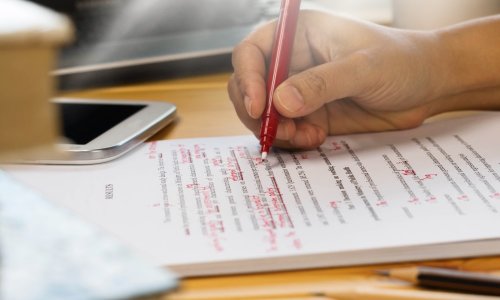 Promote yourself professionally with translations edited and proofread by a native speaker who focuses on grammatical and stylistic accuracy.

Editing guarantees that a translated text sounds natural and comprehensible.
LOCAL GEOGRAPHICAL AND CULTURAL SPECIFICATIONS IN THE TRANSLATED TEXT
Editing takes into consideration geographic specifications, including among other things, the conversion of imperial measurements into metric measurements, miles into kilometres, and gallons into litres. This also includes the modification of internet links. For example, when translating into Polish, we replace the Czech discount website Slevomat.cz for the Polish Grupeo.pl. This attention to detail considerably contributes to the readability and authenticity of the submitted translation.
Have you already got translated text, but want to make sure it's grammatically and stylistically flawless? Copy editing done by our native speaker will ensure the translated text is natural, easy to read and feels authentic. This way, the reader won't think the text is a translation, but the authorial text written in the given language. Such text can be used for advertising abroad, on the internet, in social media and elsewhere.
We recommend copy editing anytime you want to advertise yourself on a professional level. We usually offer copy editing when translating websites, leaflets, catalogues, social media posts, instructions, etc.
Grammatical copy editing
Basic copy editing, focused on correcting orthographical and grammatical errors, typos, punctuation errors, and other lexical, morphological and syntactic deficiencies. We recommend grammatical copy editing for those texts that you want to be certain are grammatically flawless and not contain any typos.
Creative copy editing by a copy writer
Besides editing copy in terms of style and grammar, in this case text is creatively adapted to the requirements of a particular target group. This also involves reworking the content of the source text to improve it, implementing key words (especially with SEO for marketing translations of websites and e-shops), creating supplementary copy, and carrying out other interventions that improve the quality of the translated text.
Stylistic copy editing
In addition to grammatical copy editing, translated texts undergo extensive stylistic modifications. The result is a stylistically sound, readable, and easily understood text that 'flows'. This type of editing often involves website texts and other marketing copy which must be capable of driving sales or fulfilling a company's other commercial or communication objectives.
Achieving a stylistically polished text generally requires modifying word order and correcting any odd discontinuities or prepositional confusion, removing excess words and foreign syntactical structures, and ensuring that linguistic resources are employed coherently.
Proofreading
Do you intend to print or publish your translated text? If the answer is 'yes', you will first need to proofread it. Proofreading focuses on text composition and conducting a thorough typographical check once the graphic design work is complete. As a rule, proofreading is done at the end of the translation process, after typesetting and before the text is displayed online. The proofreader generally works directly with the PDF file. They check that the typographic conventions of the given language have been observed, check the completeness and formatting of the text, correct problem word breaks and word sequences at the end of lines, ensure diacritics are correctly displayed, and that captions appear alongside illustrations, etc. Your printed text will be professionally presented to the reader.
Specialist copy editing
Specialist proofreading is recommended for specialized texts, i.e. texts dealing with specialist fields of knowledge, where the meaning, content and terminology must be absolutely accurate, and the translation perfectly match the original document. This is usually performed for user documentation, guides and manuals, package leaflets, and other specialized texts intended for publication.
Independent copy editing
Independent (comparative) copy editing is done especially when we need to evaluate whether the substantive accuracy, meaning and terminology is correct, and whether the translation corresponds with the original text. If you already have a finished translation and you want to verify its quality, we will evaluate it and point out its possible flaws in a report.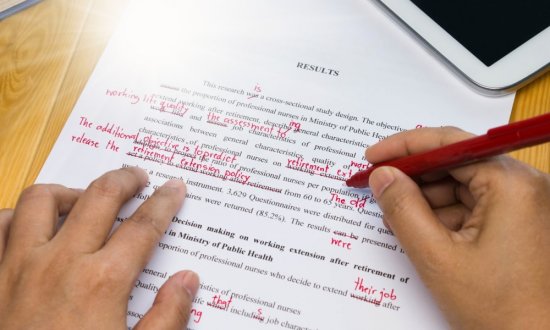 Change copy editing
Change copy editing is ordered by customers who need to make amendments or changes to an already finished translation. The process is usually applied to materials such as manuals, leaflets, directives, guides, websites, contracts, or other documents with which a company actively works, and whose content it needs to modify to match its current requirements. Change copy editing can also involve a more general comparison of the translation as a whole to the original.
Send a non-binding inquiry
Fill in the enquiry form and we will send you an offer within a short space of time
Email us
Contact us, send us your text, and we will give you a non-binding price offer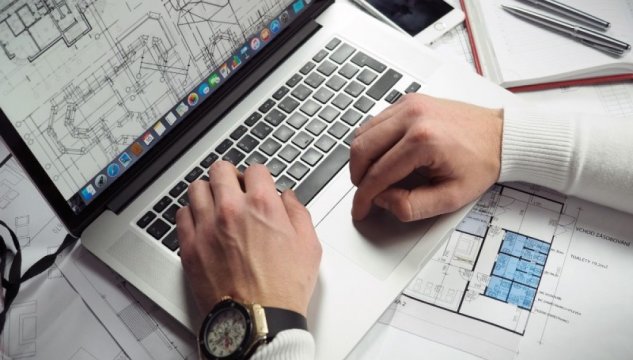 Call us
For quick information about our translation and interpreting services, don't hesitate to call us