Expand your online store abroad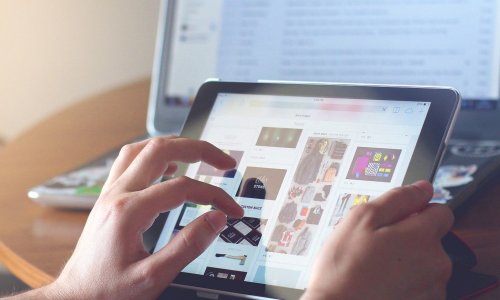 We can help you expand your online store abroad.
We can ease your way into the international market: from online store localization, through opening a new bank account, to the stable operation of your business. Expand your online store with us!
Is the Czech market just too small for you? Do you harbour ambitions for your online store to go international? Are you eyeing up the opportunities to do business with customers in Slovakia, Poland and Hungary. Whatever your plans, we will help you on your way towards doing successful business abroad, even in countries like Romania, with its distinct language, mentality and culture. In the meantime, you can get on with doing what you do best – managing your business.
The expansion services for online stores:
Translation of marketing texts – for business advertisements. We will translate your blog, catalogue, leaflets or terms and conditions. We can also print your marketing materials as required.
Adaptation of your texts to your new target customers – so you can communicate with your customers in the language they know and understand.
Product description localization – so your customers can read it in their own language and understand it. Nobody wants to buy a pig in a poke.
Selection and localization of keywords – to make you "SEO". In order for Google and other search engines to find you.
Creation of ad groups and the translation of PPC campaigns – so you can compete effectively and claim your share of the market.
Help with opening a business bank account – so your customers don't have to make international payments, which may discourage them from making purchases.
Help with establishing a company – as a local company with a seat in a given country, your potential customers will deem you as trustworthy. It may also be beneficial tax-wise.
Customer support in a foreign language – so you have someone to answer emails, Facebook comments and phone calls.
Customer support in a foreign language
If you are serious about selling your products abroad or already have experience doing so, you will know that customer support is crucial. Customers appreciate the possibility to contact the seller and expect to receive an answer in the language they wrote their enquiry in. The questions usually concern the availability or origin of a certain product, the delivery options, the date of delivery, etc.
Our native speakers will ensure that you deliver professional customer support. We answer online or telephone questions, reply to Facebook comments or notes attached to orders on a daily basis. We process these enquiries periodically during the day, so your customers are satisfied with the response time and do not hesitate to place their orders.
Contact us. We will analyse your needs, browse through your product portfolio and set up the customer support process in the most suitable way for the corresponding country. For example, the intensity of phone calls from customers is different in each country. Polish customers use telephone helplines less frequently than Bulgarian customers. It is important to bear this in mind, so that you don't end up paying for a service your customers are less likely to use.
Added value for you:
customer support abroad delivers total customer satisfaction
good customer support is an invaluable competitive advantage
customers' needs and wants can be identified more easily
increased visit-order conversion rate
attract/gain new customers
Opening a business bank account abroad
Do you have an online store and would you like to start selling your products abroad? In that case, you might want to increase your chances of success by offering your customers the possibility of making payments into a bank account in their own country. Did you know that opening a business account abroad is not as easy as in your local bank?
The language barrier might be the easiest part of the whole ordeal, although this is no match for our translators, interpreters and native speakers. The cultural differences, specific paperwork and the unusual approach and requirements of public authorities and banks pose the more difficult task by far.
We know a customer who struggled to open an account with Unicredit Bank in Romania for more than 4 months. In the end, they gave up and handed the matter to us. In just a few days, they had their account and internet banking ready to use. They could finally start selling in Romania!
The benefits of opening a bank account abroad:
customers will have the option of paying in their currency and interacting with a familiar bank
improved credibility
savings on international payment fees
competitive advantage over those companies who allow only international payments
increased visit-order conversion rate
attract/gain new customers
What do you need in order to open a bank account abroad?
There is no unified list of required documents or instructions. It would be so easy if there was. Each country, and even each bank, has their own requirements and internal rules, which means they need to be handled individually.
Before our representative contacts the most suitable bank, we require basic information about your business and the reason why you want to open a bank account abroad. Based on this information, we will determine which bank suits your needs the best.
We then produce sworn translations of your documents and materials as required by the bank. These documents usually include, among others, a certificate of incorporation, business license and confirmation of VAT registration. Our representative forwards these documents to the bank and requests the opening of a bank account in your company´s name. If everything is in order, you will receive confirmation that the bank account has been opened within a few days, including access to internet banking.
Send a non-binding inquiry
Fill in the enquiry form and we will send you an offer within a short space of time
Email us
Contact us, send us your text, and we will give you a non-binding price offer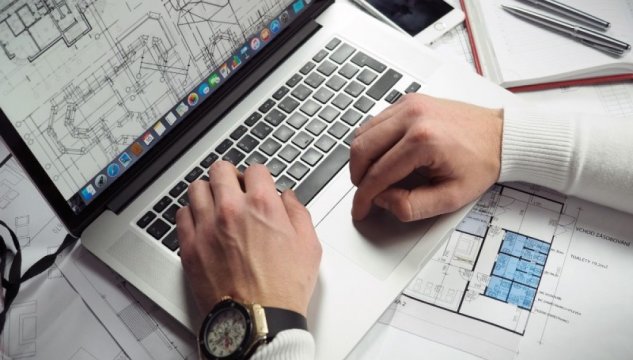 Call us
For quick information about our translation and interpreting services, don't hesitate to call us