Copywriting and content marketing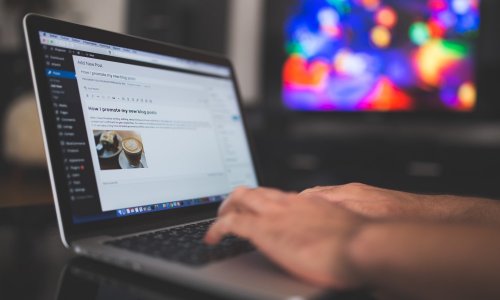 What is an effective marketing text? One that has an appropriately selected tone of voice, carefully selected keywords and original SEO-friendly texts that attract your target group.
Our texts are fun, SEO-ready and contribute to the visitors of your social media or website pages becoming paying customers.
Content marketing – an effective and casual sales technique
The content marketing by NK Langa will help you to create high-quality content with which to inform or entertain customers who will then be happy to share it among friends. Top-quality content attracts new visitors who then become your new customers. Today, this form of marketing is seen as representative of a company's professionalism, with improved business performance often the result.
Work process for content creation
1
Getting to know each other
To understand you better, we need to know what your target groups are, the current state of competition, your unique selling points, what position on the market you hold or how you gain new customers.
In return, we will introduce ourselves. Who we are, how we do what we do and who you will be in touch with.
It is our firmly held belief that it is always better to know the person on the other end of the phone.
2
Analysis and strategy formulation
We will go through the content you already have to understand your company values and the positioning of your brand, as well as conduct an analysis of the keywords used in communications.
We will also go into discussions with your customers to establish what they think of you, what they appreciate in particular and where they see there is room for improvement.
Based on these findings, we create a strategy and put forward a content plan, including the desired tone of voice and preferred communication channels. Our copywriters will get onto the case as soon as an agreement has been reached on this.
3
Content creation
Our copywriters will study the analysis and content strategy and will get to work straight away.
We will create sample texts that will be given to you for revision and discussion. In this way, we will all be reading from the same page, thereby creating the best possible content.
Other content is created according to your wishes or current needs.
So the next time you need a text for your New Year's card or a headline for your corporate catalogue at the last minute, you know who to contact.
4
Measuring and evaluation
"If you can't measure it, you can't manage it." In the case of content marketing, this saying is doubly true.
Do PPC banners and campaigns generate the desirable conversions? Do Facebook posts attract new visitors to the website? Do posts on the company's blog result in new customers?
Google Analytics, Google AdWords, HotJar or Marketing Miner are our favourite tools for measuring. The results will help improve your company´s content marketing.
The continuous measuring of the results of content marketing helps you to spend your money far more effectively. After all, the purpose of sales texts is to improve sales, isn't it?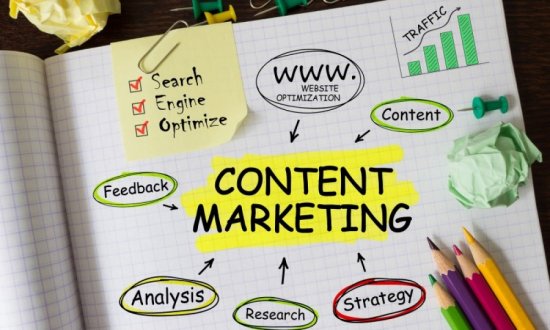 Aims of content marketing
The aim of content marketing is to attract and retain visitors from target groups and to get the desired response from them. Content created by our copywriters is worth reading and will increase the credibility and authority of your brand. It will help you to build a community of fans and support the sales of your products or services without the need to engage more conventional sales techniques.
When thinking through suitable content for you, we believe it is important to first develop a content strategy – determination of aims, goals and how to reach the target groups. In every company, this forms the basis for setting marketing and communication goals.
What are the benefits of high-quality content marketing?
Both target group and search engines will understand you.
Engaging, intelligible and authentic texts keep readers interested and are worth sharing.
Thanks to the careful selection of keywords, your website will attract new visitors.
Original sales texts with an appropriate tone of voice will persuade visitors to become customers.
You will get new ideas from other industries. We write texts for hotels, socks-shoes manufacturers, importers of motorcycles and ATVs, hobbymarkets or sellers of luxury alcoholic beverages. Get inspired and become original in your field!
We create the following texts
Websites and online shops
Product descriptions
Slogans and claims
Social media posts
Blog articles
Catalogues
Brochures
Banners
Newsletters
PPC campaigns
PR texts
References
BAUHAUS – blog entries (see the case study "Localization of marketing texts from German to Czech requires professionals")
Grand Hotel Hradec – website for a new boutique hotel in Pec pod Sněžkou
Skinners – the marketing texts for the website of the world-famous manufacturer of barefoot footwear were written directly in German
Polaris – website texts for the Czech importer of Polaris quad bikes
YCF – website texts for the Czech importer of YCF motorcycles
HCORE marketing agency – brochure for luxurious alcoholic beverages for the hospitality industry in the Czech Republic
Effectix marketing agency – website of ADESA, the importer of second-hand cars
Do you need to create content directly in a foreign language?
If you do, then our foreign-language copywriting service is just for you! We have native speakers of a wide range of languages among our copywriters. Since they do not have to translate and abide by translation conventions and the structure of source texts, their original texts are better in every way. They are more natural, comprehensible and easy to read. These texts will contribute to your business success and to the sales of your products or services abroad.
Creation process of a foreign-language text:
Analysis of Czech keywords, identification of synonyms and translation into the selected language by a native speaker. The popularity of foreign-language keywords in search engines is verified through Google AdWords or directly in the Google search engine.
The keywords are actively used when writing the foreign-language texts. We evaluate the content of the text and, if needs be, adapt it to the cultural customs of a given country or target group. The careful selection and implementation of keywords by the native speaker will ensure that the text is easy to read and sounds authentic.
The effectivity of the text is measured with tools such as Google Analytics, Marketing Miner, etc. The results help us to continuously improve the quality of the text and get the maximum out of content marketing.
Send a non-binding inquiry
Fill in the enquiry form and we will send you an offer within a short space of time
Email us
Contact us, send us your text, and we will give you a non-binding price offer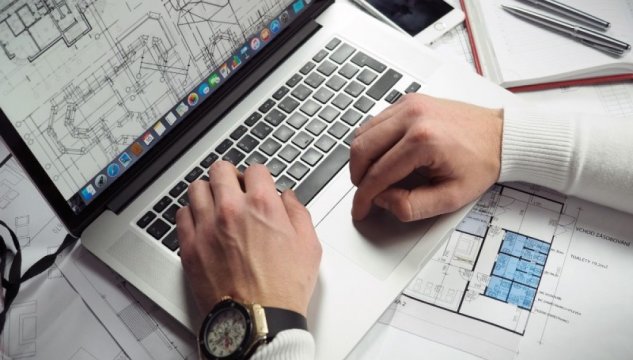 Call us
For quick information about our translation and interpreting services, don't hesitate to call us